Schedule an Appointment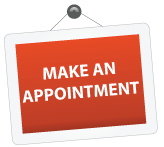 UPDATE as of July 2021:
The clinic has gotten very busy and the first available appointment is about 4 weeks out. If you want to be put on the waitlist for cancellations, please send an email to info@flyingturtlehealingarts.com. I suggest booking the first available appointment online anyway and I will do my best to reach out to people on the waitlist when slots open up.
To ensure availability for existing patients, I am NOT TAKING NEW PATIENTS in the meantime. I will reassess the situation in August. If you want to be informed when I am taking new patients again, please send an email to info@flyingturtlehealingarts.com. (I can recommend some other practitioners in the area if you need to be seen sooner.)

To make an appointment, please use the booking calendar below. To check for availability within 24 hours, please call or send a text message to 617-294-9109.
New patients should fill out a Health history form before our first appointment or arrive 15 minutes before our scheduled time to fill out the forms. If making your first appointment online, please choose the session type "Initial Consultation with Treatment".
What to expect at your first appointment
We are an in-network provider for Blue Cross Blue Shield (BCBS), Allways, and Harvard Pilgrim (HPHC). If you have a health insurance plan that covers acupuncture, then fill out a this online verification form to confirm coverage details. (We do not take insurance if it is not BCBS, Allways or Harvard Pilgrim. More details can be found below.)
If you are a returning patient (people I have seen from other clinics count), please choose a "Follow-up Treatment" session. However, if it has been more than a year since I last saw you, I will need to do a new intake and you should book an "Initial Consultation with Treatment" session so that we have more time to catch up!