Schedule an Appointment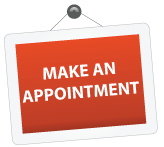 UPDATE as of July 2022:
RETURNING PATIENTS: The clinic has gotten very busy and the first available appointment for returning patients is about 2-3 weeks out. If you want to be put on the waitlist for cancellations, please send an email to info@flyingturtlehealingarts.com. (If you urgently need to be seen, send me a text at 617-294-9109. The schedule usually shifts whenever the appointment reminders go out two days beforehand.)
I strongly suggest booking the first available appointment online anyway and I will do my best to reach out to people on the waitlist when slots open up.
NEW PATIENTS: There is a waitlist for new patients at the moment and I have disabled online booking for New Patient sessions as I work my way through the waitlist. First available appointment is about 3 months out. To be added to the waitlist for new patients, please send an email to info@flyingturtlehealingarts.com. (I can recommend some other practitioners in the area if you need to be seen sooner.) Thank you for your patience and understanding.

To make an appointment for returning patients, please use the booking calendar below.
To check for availability within 24 hours, please call or send a text message to 617-294-9109.
What to expect at your first appointment
We are an in-network provider for Blue Cross Blue Shield (BCBS), Allways, and Harvard Pilgrim (HPHC). Some United Health Care plans offer out of network coverage for acupuncture. If you have a health insurance plan that covers acupuncture, you will be send an online link to enter your plan details to confirm coverage before your appointment. (We are NOT in network with Tufts, Aetna, and Cigna. We also cannot bill MassHealth or Medicare. More details on payment and insurance can be found below.)