Schedule an Appointment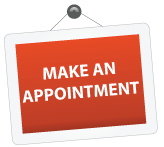 To make an appointment, please use the booking calendar below. To check for availability within 24 hours, please call or send a text message to 617-294-9109.
New patients should fill out a Health history form before our first appointment or arrive 15 minutes before our scheduled time to fill out the forms. If making your first appointment online, please choose the session type "Initial Consultation with Treatment".
If you have health insurance that covers acupuncture, fill out a this online verification form to confirm coverage. More details on insurance can be found here.
If you are a returning patient (people I have seen from other clinics count), please choose a "Follow-up Treatment" session. However, if it has been more than a year since I last saw you, I will need to do a new intake and you should book an "Initial Constulation with Treatment" session so that we have more time to catch up!
ATTENTION – NIFT card holders: The Nift entitles you to $60 off an Initial Consultation and Treatment session worth $120 effectively giving you 50% or half off the regular price with $60 due at the time of the visit. The Nift may NOT be used towards other types of sessions/services like reiki or cupping.